eBrochure
Design
eBrochure Design
Simple, Clean and Appealing Design and Layouts for your online brochure or catalogues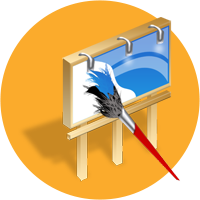 Provide us with the contents and graphics and we will come out with appealing electronic brochures for yor business. ResultIT also provides content writing services so that you have quality or search engine optimisation for contents that matches your online marketing campaigns and effectively capture the your recipients. We also do custom design and can transform your eBrochure into online version that is Search Engine friendly.
Easy To Update and Maintain
Adding New Pages Made Easy
We have eBrochure design templates that can be hosted on your website so that you can easily do your updates, add new pages or more contents. When search engines find more relevant informations on your site, it will display some of them when people do a search as long as it is relevant. This is so useful as you can categories your online brochure into sections to provide more indepth write-ups and provide quality contents for your visitors. You can also make these pages open to public viewing or allow feedbacks for product reviews. Read about SEO Copywriting.
Capture Your Potential Clients Profiles
Monitor and Track your Success
Allowing visitors or recipients the option allow your target audiences to enter their profiles for future updates or promotions and track which page they entered the form from and better understand what will retain their interests and tie up with other online or email marketing campaigns.
Online Marketing for Good Content: