Google
Map Ranking
Be Found on Google Maps
Guide Your Potential Customers To Your Business Location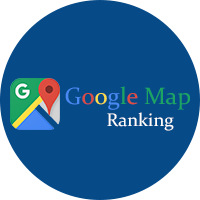 Getting a ranking beside the Google Map is part of search engine optimisation (SEO). People searching for information related to your business will see your location, contact information, and an image of your choice highlighted with the map showing your location. Relevance to the keywords along with geographic distance if indicated and other factors play a part to your map ranking position on google. Occassionally the search engine might decide that a business that's farther away from your location is more likely to have what you're looking for than a business that's closer and is thus optimised.
Why Choose Us
We Can Create A Difference To Your Google Map Ranking
ResultIT can push up your position as we know how to analyse the key phrases to use. Your business listings optimisation on the search engine will make a difference for potential customers to pick you from amongst your competitors. Be ranked #1 beside the google map and be above the #1 in the result listings (listings beside Google Map appears first before the search listings).
Integrating Google Map On Your Website
Help Your Potential Clients Find You
ResultIT can help to integrate google map into your website with your logo or icon of your company as the marker on the map. You can also display distributors or suppliers' locations on the map or indicate locations of other shops or offices under your umbrella all at the same time. It can also serve as a directory to other services or amenities depending on the industry of your business.